09.Dec.2016 — Julio
After trying these OS's for desktop trying BSD in 2015
I work with a Intel NUC D54250WYK in my job. It had Linux Mint 17, and I was tired of having to update applications I need like Libreoffice, mutt, thunderbird, and so on. Also I prefer now a distribution more update not LTS.
I dismissed the Linux Mint 18 option because I want a main distribution. I have servers working with Debian and Ubuntu so I tried these two.
My premises are:
I have to get all configured in less than 3 hours. It's the work desktop !!
I have to get all applications that I need to work.
my /home is on a separate partition, so no extra work for restoring backups.
beautiful fonts please.
I work with i3wm. Yes, I'm used to work with keyboard more than mouse.
---
And this is the list all software I need:
from repos:

sudo apt install
i3 suckless-tools chromium cups evinve feh filezilla firefox gedit
gnome-terminal gparted konsole libreoffice mutt openvpn
pinta putty R recordmydesktop remmina rsync
synapse thunar vim vlc virtualbox Xfce4-Screenshooter or gnome-screenshot

languages Go and R
sudo apt-get install golang r-base
soft to download and work

resilio sync
thunderbird
vmplayer
haroopad

Rstudio and Skype
Debian testing

I learned GNU/Linux with Debian so I owe it a nice try.
Here are my problems with Debian.
you must add in /etc/apt/sources "contrib" because otherwise it is not possible to install some software
you must install sudo and configure it ?!
no thunderbird ?!
problems with language, I need spanish and in certains applications (mutt) the display is wrong
Rstudio and skype?
And the main problem. Ugly fonts with an old aspect.
Ubuntu 16.10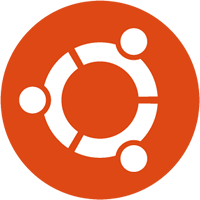 Easy install for all aplications I need. I like the aspect of DE and Unity is not as bad as people say. Anyway I use i3wm.
Yes It's said that Ubuntu is for beginners and not for hackers. Ok, it's not my problem. Ubuntu fits on me.
Problems:
nautilus breaks in i3. I spent too much time trying to resolv this problem and I didn't get success. So I discovered "pcmanfm" and now I love it.
Epilog
I had to configure crontab, printers, ssh, more workspaces, routes, samba, mount devices, R, i3/config, resilio and so on but with Ubuntu all was easier.
Sorry but now I have to get my things done in my work.